EPD v2 adds the new Config Editor. It has taken quite some time and many different approaches to get this working.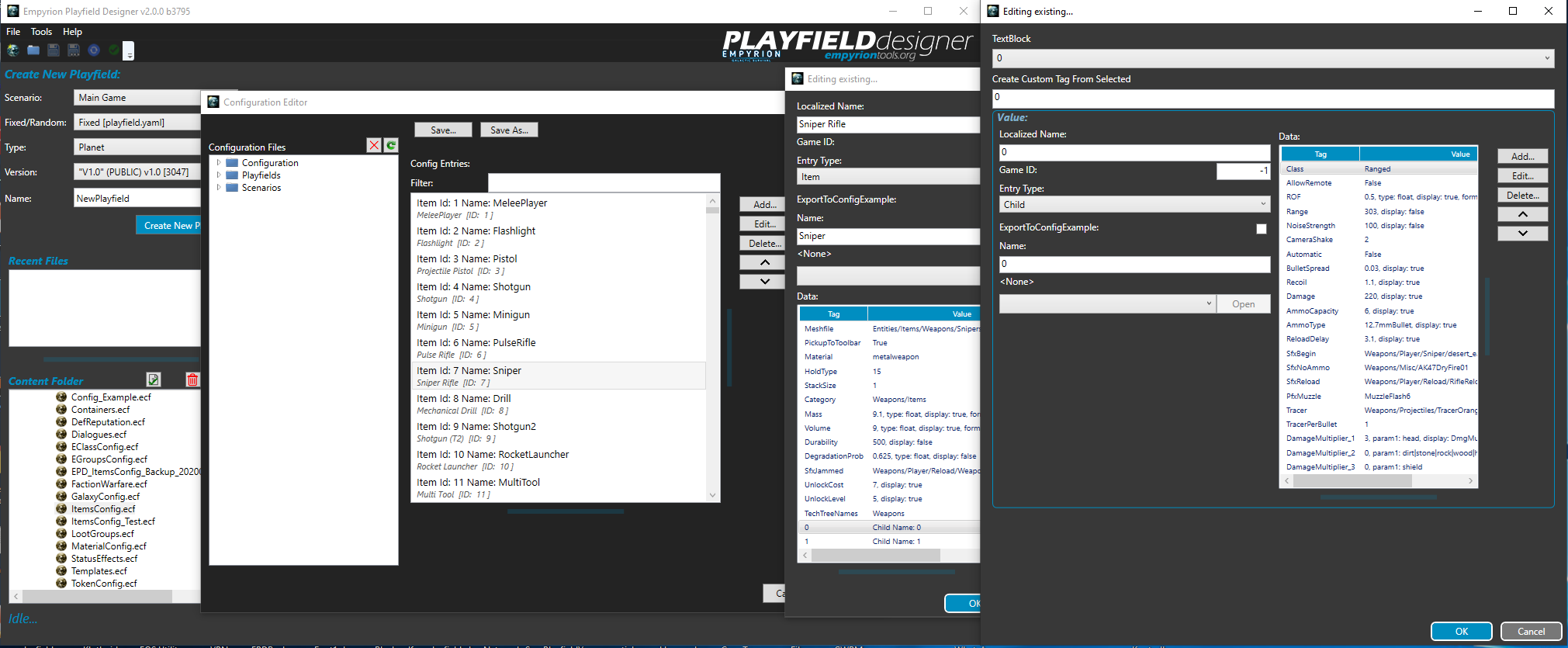 For now the following Configs are supported.
BlocksConfig
ItemsConfig
Templates
EClassConfig
EGroupsConfig
Config_Example
The Terrain and TraderNPC are handled differently, as they are somewhat special, but of course still supported.
You can now open ecfs directly in the main playfield tree on the left, but there's still also the possibility to open them via menu Tools->Edit Configuration files.
The Config Editor is still very basic in functionality, which on the other hand means it will become more comfortable if everything turns out to be working.
EPD v2.x now also supports all the new playfield properties in Empyrion v1.0.
There's more to come. 🙂